Welcome to the Leibniz Institute on Aging (FLI)
The Leibniz Institute on Aging – Fritz Lipmann Institute (FLI) is the first national research institute in Germany focusing on biomedical research on human aging, a multifactorial process controlled by environmental and genetic factors.
This website will provide you with an insight into our institute, the research we do and the faces behind FLI's science activities. We wish you an exciting and entertaining voyage of discovery into the world of aging research at FLI.
For Students

For Applicants

Due to the renewed increase in the incidence of Covid 19 infections in Germany, especially in Thuringia and the neighboring federal states, it was necessary to introduce new measures that will enable the safe continued operation of the FLI.
Key points are the implementation of the legal requirements of the amended Infection Protection Act, such as the introduction of a 3G regulation at the workplace and the renewed priority of activities in the home office.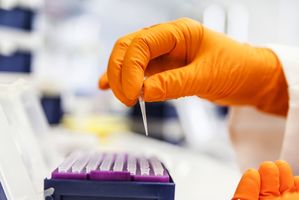 Aufruf zu mehr Sachlichkeit in der Covid19-Berichterstattung
Das FLI unterstützt den Aufruf der Allianz der Wissenschaftsorganisationen, die mehr Sachlichkeit in der gesellschaftlichen Debatte über Corona-Maßnahmen fordert.
Die Allianz der Wissenschaftsorganisationen ist ein Zusammenschluss der bedeutendsten Wissenschaftsorganisationen in Deutschland. Sie nimmt regelmäßig Stellung zu wichtigen Fragen der Wissenschaftspolitik.