Former Research Group - Große
Biochemistry:
Inaccurate Doubling
We mourn the passing of Professor Dr. Frank Große.
Frank Große joined the Institute for Molecular Biotechnology (IMB), today's FLI, in 1994 and was appointed professor of biochemistry at the Friedrich Schiller University (FSU) Jena. From 2000-2003 he held the position of Scientific Director of the IMB. During this time he accompanied the institute in its process of reorientation from biotechnology to aging research. He was group leader of the Research Group Biochemistry at the FLI and made a major contribution to biochemistry education at the FSU.
Professor Große died unexpectedly on June 14th, 2018. We will keep the memory of an open-hearted and cooperative scientist, a kind person who always helped with words and deeds. Various discussions, his brilliant ideas, as well as his humor will remain with us. The FLI and its employees are greatly indebted to Frank Große.
____________________________________________________________________
The doubling of genetic information, namely DNA replication, is a central aspect of all living organisms. Errors occurring during DNA replication may lead to cancer or premature aging of the cell and/or the whole organism. The Lab's focus was on basic aspects of DNA replication, its regulation and the prevention of errors that might occur during this process.

Research questions of the group:
How is the initiation of replication regulated and how is it stopped when something goes awry?
What happens to errors that are introduced during this process?
What happens to replication forks that are halted in front of a damaged site?
How are stalled replication forks started again?
What are the signals that cause cell death when damaged sites are irreparable?
Research of the Große Group aimed at contributing to a better understanding of how cells prevent replication errors and thereby escape premature senescence and ultimately cell death.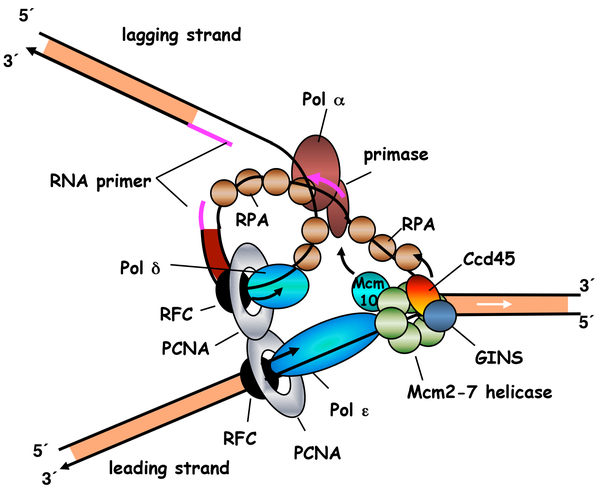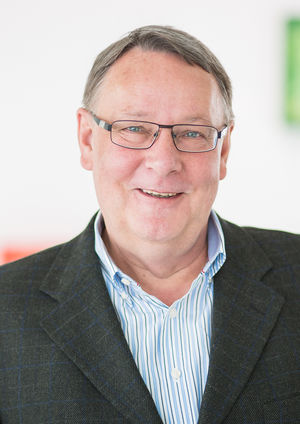 Frank Große
(21.04.1952 - 14.06.2018)
Group Leader
You can find Members of the former Research Group Große now here: