Current Projects
Our lab focuses on HSCs and hematopoiesis in mice and humans and we use state-of-the art techniques to understand the effect of cell physiological processes on stem and progenitor cell function. We further have a focus on developing optimized tools to address our questions in vivo.
Fundamental unresolved questions that we work on include:
How is hematopoiesis controlled on the molecular level?
What keeps a stem cell a stem cell? What invites a stem cell to differentiate?
What is the role of growth factors in lineage choice?
How does aging impact hematopoisis and how does hematopoiesis impact aging?
More information about the XpandHSC project supported by the Leibniz Association: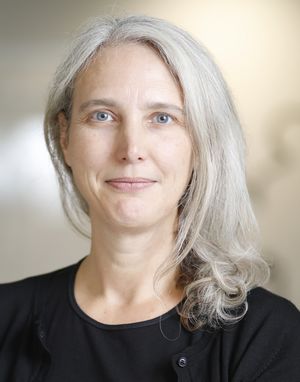 ---
| Name | Phone | Email | Position |
| --- | --- | --- | --- |
| Claudia Waskow | +49 3641 656707 | eMail | Group Leader |
| Emilie Coppin | +49 3641 656706 | eMail | Postdoc |
| Stephan Culemann | +49 3641 656203 | eMail | Postdoc |
| Nina Henning | +49 3641 656051 | eMail | Postdoc |
| Marc Riemann | +49 3641 656704 | eMail | Postdoc |
| Julia Fröbel | +49 3641 656706 | eMail | Postdoc (external) |
| Gülce Itir Percin Schulz | +49 3641 656051 | eMail | Postdoc (external) |
| Antea Jorgo | +49 3641 656051 | eMail | Doctoral Candidate |
| Stavroula Litsiou | +49 3641 656051 | eMail | Doctoral Candidate |
| Giannoula Savvou | +49 3641 656051 | eMail | Doctoral Candidate |
| Sabrina Eichwald | +49 3641 656755/6051 | eMail | Technical Assistant |
| Melissa Krija | +49 3641 656051 | eMail | Technical Assistant |
| Elke Meier | +49 3641 656051 | eMail | Technical Assistant |
* incomplete due to Data protection