Working at a research institute is more than biomedical experiments at laboratory benches. Rather, it is networking, getting together, exchanging experiences and spending good time together. That's why the FLI offers a myriad of after-work events and supplementary activities to complement one another.
Supplementary Research Activities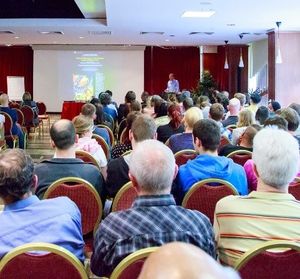 Retreat
Once a year, all FLI researchers gather at an external venue for their annual "FLI Retreat". During three days, scientific exchange is fostered in poster presentations and lectures. Keynote speakers, who are international experts about aging research, are invited to add their perspective to FLI's research, thus broadening the discussions. In addition to the scientific experience, games and in the evening dancing is offered to help to better get to know each other beyond research projects and groups.
Internal Network Meetings
To improve communication about daily problems and solutions and to exchange helpful suggestions, there are regular meetings of FLI's network groups, such as TA meetings, meetings of the Postdoc Clubor the Postdoc Networkas well as - started in 2016 - an Alumni meeting.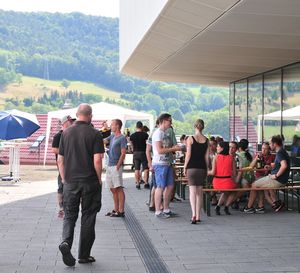 Grill & Chill
Since October 2015, all FLI employees have been invited to an institute barbecue every first Thursday of the month. Here, employees from both, science and administration, meet after work in an informal setting to get to interact privately and relax from the normal workday.
FLI Game Night
As a further social event, FLI Game Night takes place once a month, providing a selection of board and card games in German and/or English and inviting all employees to join in the fun and games.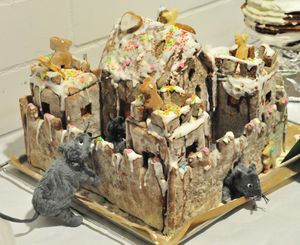 Seasonal Festivities
Every year during the advent season, the PhD representatives organize an institute Christmas party with snacks, games and dancing. In the summer, an FLI party takes place, offering department interactions and fun competitions as well as nice barbecue for all employees and their families. Sometimes, research groups actively organize additional seasonal events like Halloween Parties.
Staff-Day of FLI Core Administration and Science Management
During summer, employees from FLI's core administration and science management join for a day away from work event - often hiking or sightseeing tours in and around Jena - to foster exchange between the departments and maintain the open-minded atmosphere.
Sports & Health Activities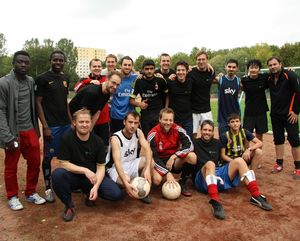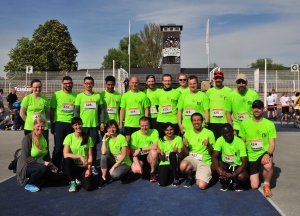 Sports Groups
A strong spirit needs a healthy body. That's why several FLI sports groups haved developed to stay fit and have fun, i.e. a volleyball and a soccer team. In 2015, our soccer team gave refugees a warm welcome to Jena by participating in the soccer tournament "Fußball macht Freunde". Furthermore, FLI takes place in the Jena Firmenlauf (triathlon), and employees may attend the sport courses offered by Beutenberg Campus as well.
Borrowing Sports Equipment
Since Fall 2014, FLI employees have had the opportunity to use sports equipment and games for their individual work breaks, for group events or retreats. The Management Board strongly supports those "active work breaks". The equipment can be borrowed at the reception between 7am and 7pm on weekdays.
Health Day
Once a year, a Health Day for all employees is organized at FLI offering training and lectures on health care, stress management or healthy nutrition.